Cool Buck Slot Review
The Cool Buck slot may be one the simpler games that Microgaming have produced, but it is still a ton of fun. We are certain that you are going to love it just as much as we do.
How to Play Cool Buck Slot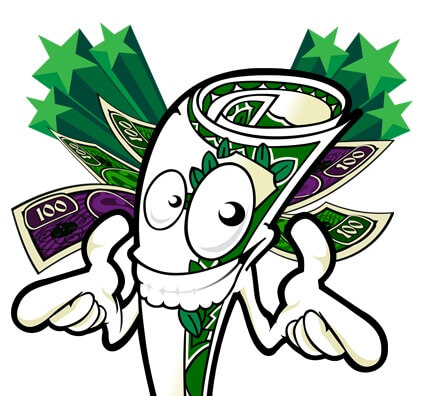 Cool Buck is a 5 reel, 9 payline slot machine. It is low volatility. The house edge is between 4% and 5%. The minimum bet is 9p. The maximum bet is £45. The maximum amount of cash that you can win on this machine is a cool £107,500. Not too shabby! Although, of course, the chances of you winning that will be minimal.
This is a simple slot machine. Like, we are talking a simple slot. It is based on a popular slot, also called Cool Buck. Although the previous version was a 3-reel slot. Now, we genuinely love the fact that Microgaming have given the slot a ton of new features.
The original Cool Buck was something that we loved. However, we can't forgive Microgaming for not really upgrading the theme of the game. It looks the same. It has not been given a lick of paint in the slightest.
If you have played the original game, then you will know just how similar this one and the older version look. It looks outdated. Not much of a problem for us, but we know that many slot connoisseurs out there will turn their nose up at it. For the most part, the game should be simple to play. Just load it up, spin the reels, hope for the best. There are a couple of features in the game, but nothing that you will not have encountered before!
Cool Buck Slot Features
The feature that you will be encountering the most in Cool Buck Slot will be the wild. Now, as with other slots, this is going to act as a replacement for every other symbol in the game. That is brilliant. It means that you will be able to score some decent wins. It goes a touch beyond this, however! You see, this is something that can also be stacked.
This means that the wild is going to take up more than one position on the reels at a time. This is where you will be able to score the biggest wins! In addition to this, the wild can be super stacked on both the third and the fourth reel. This means that it will take up more than a couple of spaces. There is the possibility that it can take up the whole reel!
As you play the game, you will see that there is a counter on the right hand side of the screen. This will start with a number 5. As you play the game, you will notice that pink diamonds appear on the reels. Each time a diamond appears, this number goers up by one. Now, you can trigger these free spins in one of two ways:
Up to 3 scatters on the reels at once.
If that number hits 30.
If you are in the free spins mode, there will be more wilds and there is the chance to benefit from a 2x multiplier.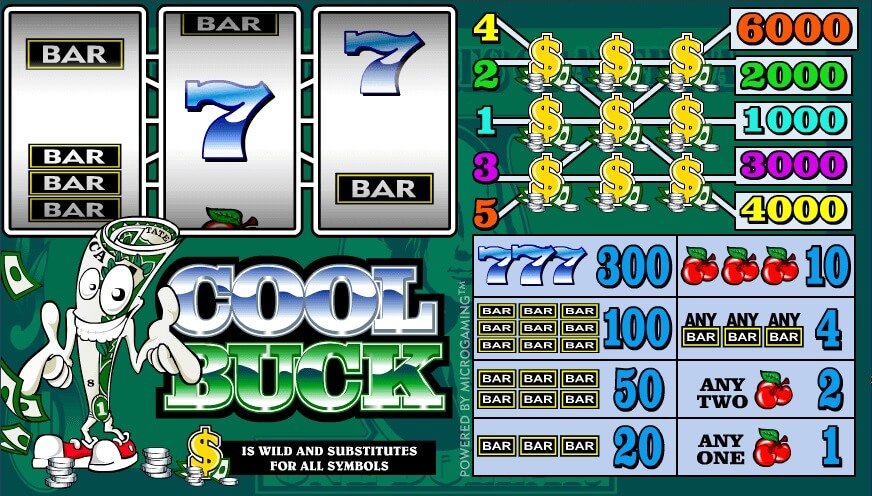 Cool Buck on Mobile
This is a simple slot. Therefore, it makes sense that it is going to look good on mobile devices. While Cool Buck is not the best mobile slot we have ever played, it is certainly up there. It boasts all the fun of the desktop version of the game, just in a nice and neat package. You can't really complain about that. We have tried it on a variety of different devices and it seems to work well. When we can't find a complaint about a mobile game, we must recommend it. It is only fair.
Is Cool Buck Slot Worth Playing?
This may be a simple game, but we love Cool Buck simply for the way in which it tackles free spins. This game is very much recommended by us. Check it out! If you want to play the Cool Buck slot, you are going to need to find a website which offers Microgaming games. We know that they will not necessarily be tough to track down, but the team here at BestCasinoBonus.org.uk knows that finding a quality website is quite a big ask. Therefore, we have put together a list of some of the best online slot sites around. Why not check it out?
Play Now These Recommended UK Casino Sites