Dead or Alive Slot Review
Boasting one of the best 'free spins' features that we have seen in a while, the Dead or Alive slot from NetEnt is sure to keep you entertained spin after spin.
How to Play Dead or Alive Slot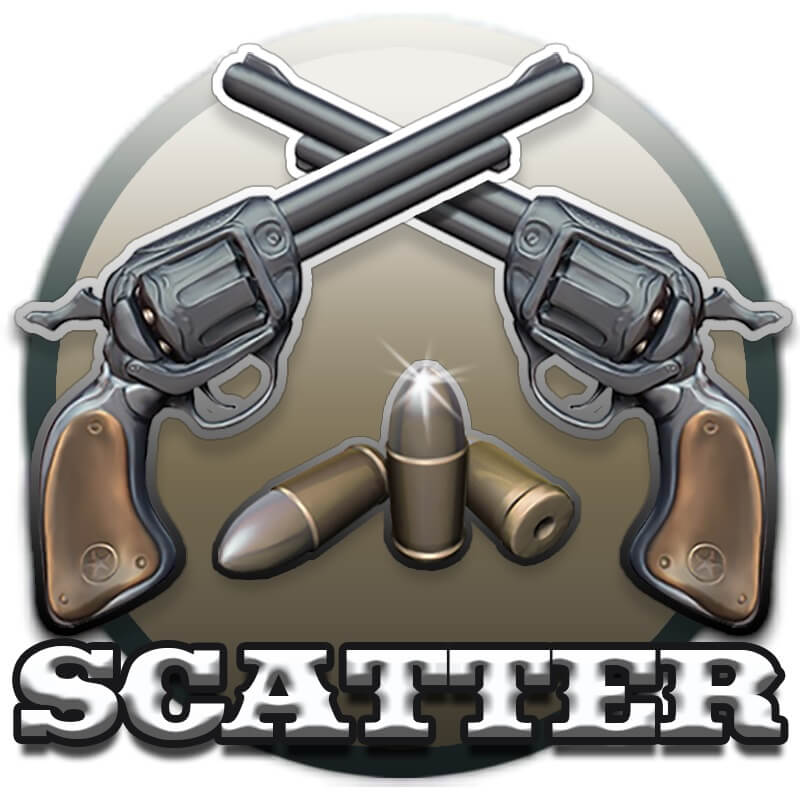 The Dead or Alive slot offers 5 reels and 9 paylines. The minimum bet per spin is 9 cents and the maximum bet per spin is £18. The maximum jackpot is up to 2,500 times your initial stake, which isn't too shabby.
The theme of the game is the Old West. This means you can expect cowboy hats and boots, a sheriff badge, and a gun holster as your symbols. While the theme of the game is not tied to the features of the slot all that much, it is beautifully detailed. It certainly is one of the better looking slots that we have played recently.
The sound of the Dead or Alive slot is brilliant for all a couple of seconds, if that. You will very quickly be reaching for that mute button. It is nothing more than a whistling sound, followed by some tumbleweed. Not exactly Mozart standards (barely Justin Bieber standards). It is irritating. Very irritating. It is a great shame, because the rest of the theme of the game is fantastic.
Playing this slot is simple. When you get in the game, you just must select the number of bet lines you wish to play. Then you select the amount that you wish to bet. After that, it is a case of hitting the spin button and hoping for the best. Features will pop up from time to time, but they are standard slot fare so you should know exactly what is going on, thankfully. If you are in doubt, you will see a button to the right of the reels. This says "Feature Preview". It will give you a quick animated overview of the features that you can expect when you are playing the Dead or Alive slot.
Dead or Alive Game Features
There is just one bonus round to be found in the Dead or Alive slot, but it is a real doozy. This bonus round is why we continue to play this machine spin after spin.
Free Spins Feature: If you obtain 3 or more gun symbols on the reels, then you will receive 12 free spins on the slot. During your twelve free spins, all your wins are going to be doubled. This is nifty enough, but before you even take those free spins you will be awarded a cash prize. This cash prize can be anywhere from 4x to 2,500x your initial stake. Not too bad, right?
Sticky Wilds: In addition to this, the free spins will include another feature known as the 'Sticky Wild'. This is the Wanted Poster. If you get a Wanted Poster during your free spins, it will remain stuck in place for the rest of your free spins. In addition to this, if you manage to obtain a wild, you will be given five more free spins. You also can retrigger the feature. This means you can potentially win 29 free spins on one go. All of your wins will, of course, be doubled while this is going on.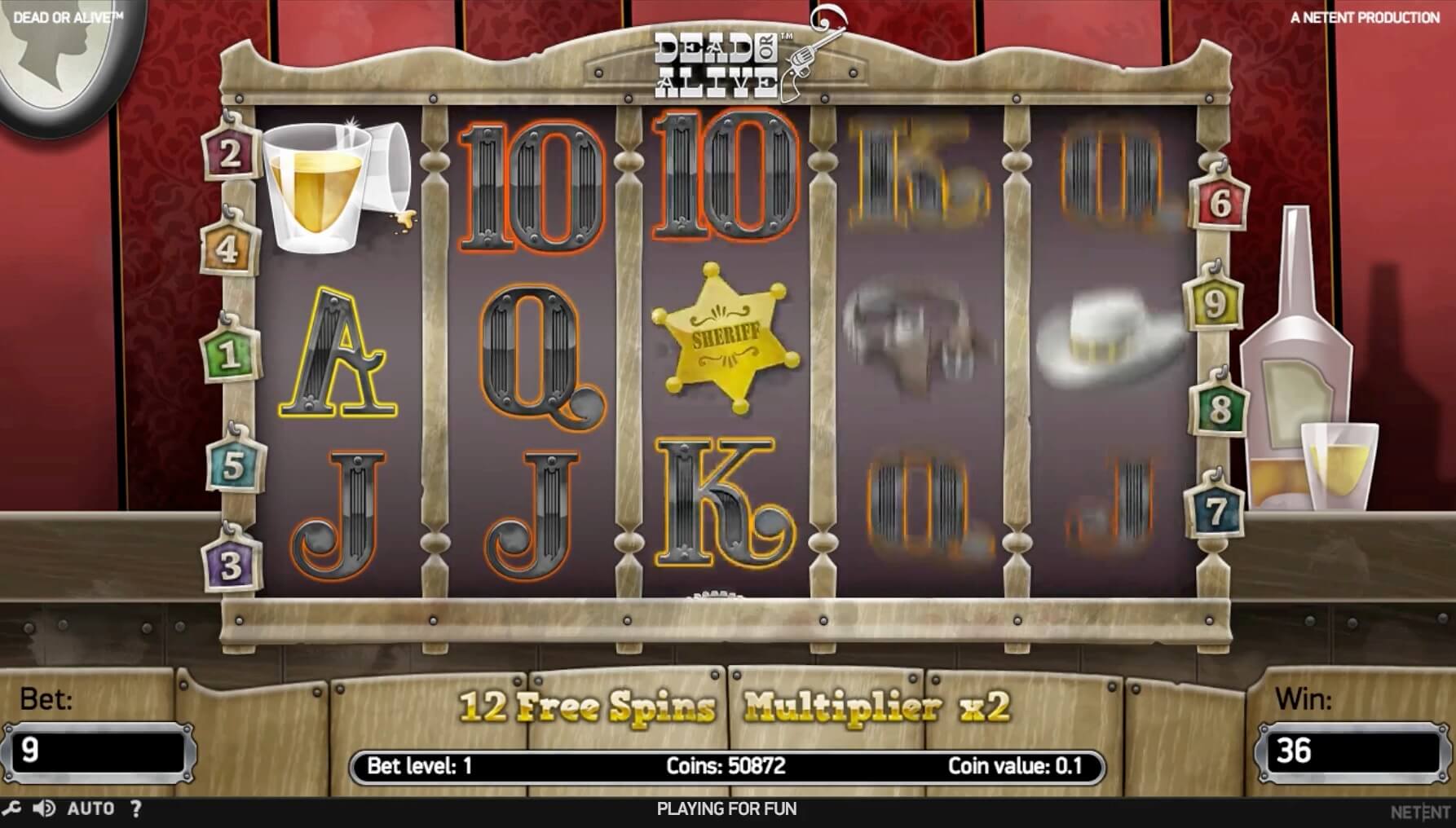 Dead or Alive on Mobile
If you enjoy playing the slot on your desktop computer, and we have every reason to believe that you are going to do so, then you will love it even more when you play it on a mobile device. The game looks fantastic. The colours are bright, and the images are incredibly detailed, even on the smallest of screens. This is one of our favourite slots to play 'on the go'. If you jump into the game on your mobile device, then it will quickly become one of your favourites too.
Is Dead or Alive Slot Worth Playing?
In case we have not made this clear, we absolutely love the free spins feature in the Dead or Alive slot. We love free spins as it is (hey, it is virtually free cash!), but we love that NetEnt decided to flesh out the feature a little bit more with the inclusion of a guaranteed cash prize and the sticky wilds.
This free spins feature instantly catapulted the Dead or Alive slot to one of the best NetEnt games we have ever tried and believe us, we have tried out a few of them.
You can play the Dead or Alive slot on any website which offers NetEnt slots, which are arguably some of the best casino games online, then all you need to do is to visit some of our recommended casinos below which offers Dead or Alive Slot (Psst: and also the best welcome bonuses for new customers!)
Play Now at These Trusted UK Online Casinos