Starburst Slot Review
With prizes of up to £50,000 on offer when you play the Starburst Slot from Netent, this is a game that you are going to want to return to time and time again.
How to Play Starburst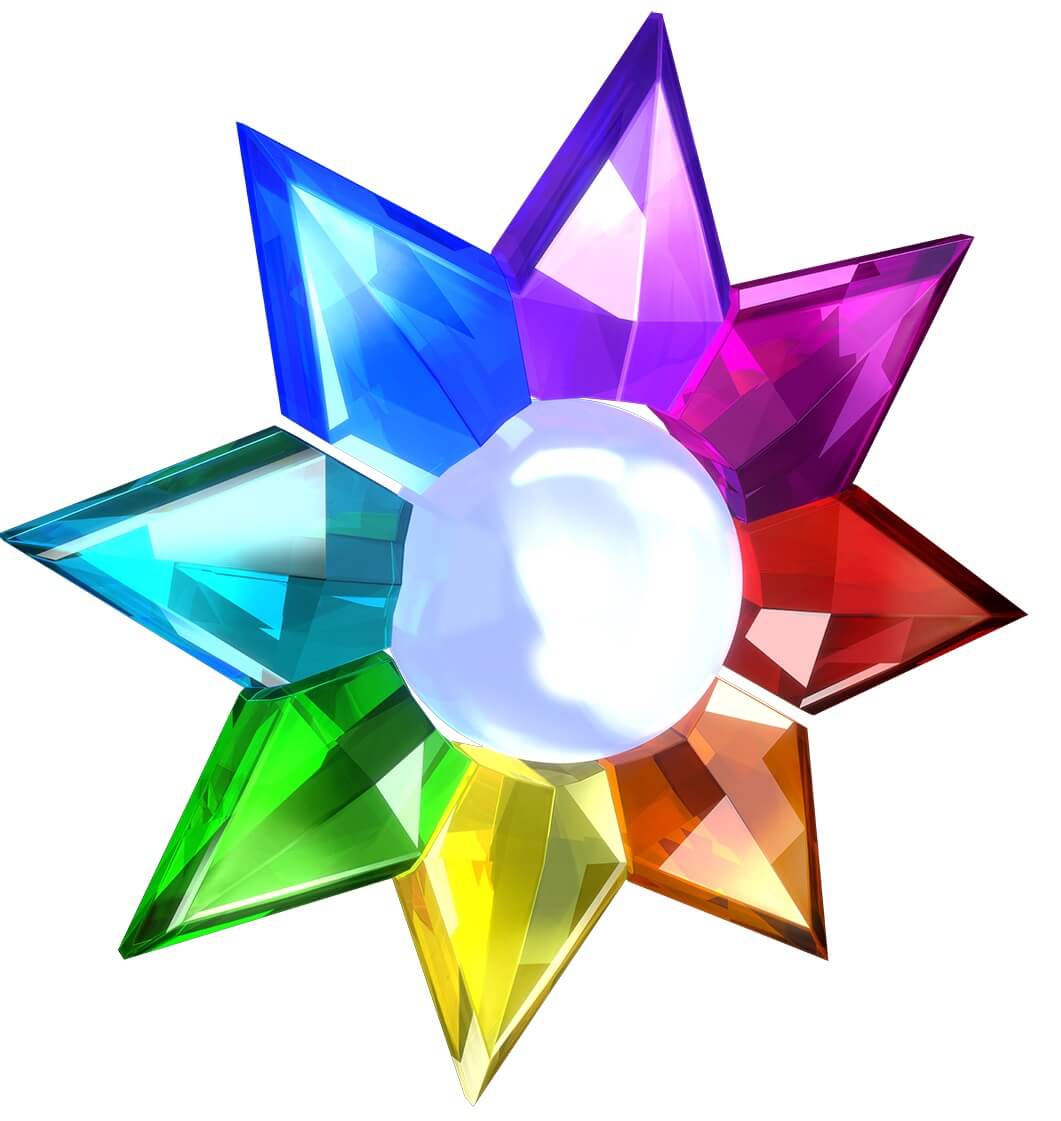 The Starburst Slot machine is a 5 reel, 10 payline slot machines. The minimum bet per spin is 10p with the maximum bet at £100. The simplicity of this game has very quickly made it one of the most popular slot machines that Net Entertainment offers. This game is visually exciting, even though there is very little in the way of imagery here. The bulk of the images here are brightly lit jewels. This is coupled with a rather fantastic soundtrack, something which I was actually surprised to find included in this game.
Normally, when you get a game like this, well, one that does not have a major licence behind it, the programmers tend not to spend too much on creating the soundtrack. That is not the case with the Starburst slot machine. It just sounds absolutely beautiful, and it is something that is really going to pull you into the game!
For the most part, this slot machine from NetEntis going to be fairly standard fare to play. It does have a bit more of an arcade feel to it in comparison to other slot machines, but it is not something that is really going to stand out like that. The majority of the time, you are going to be hitting the buttons on the slot machine and waiting for those big wins to start to roll in.
Starburst Slot Features
There are a couple of features built into the Starburst slot machine which will really make this game worth playing. One of the biggest benefits is the fact that they aren't actually too hard to understand at all. This is something that we love here. It means that even a newcomer to the world of online casinos is going to love jumping into this game!
Starburst Wilds
there are a couple of different benefits to this feature. As with most wilds, they are going to substitute for every other symbol on the machine. This means that you stand a chance of winning big if one of them appears. Of course, this isn't the main benefit of the wilds. The Starburst slot machine also boasts 'expanding wilds'. This means that if you get a wild on any of the middle three reels, it will expand to the rest of the reel. This means that you are going to get even bigger wins! In addition to this, they will be able to stay in place for up to three re-spins. This means that your big wins are going to come in pretty thick and fast!
Other than this, there is very little in the way of features. However, this is a major benefit, as it means that you do not have to focus too much on ensuring that you get the 'best features', which is a common complaint with most slot machines.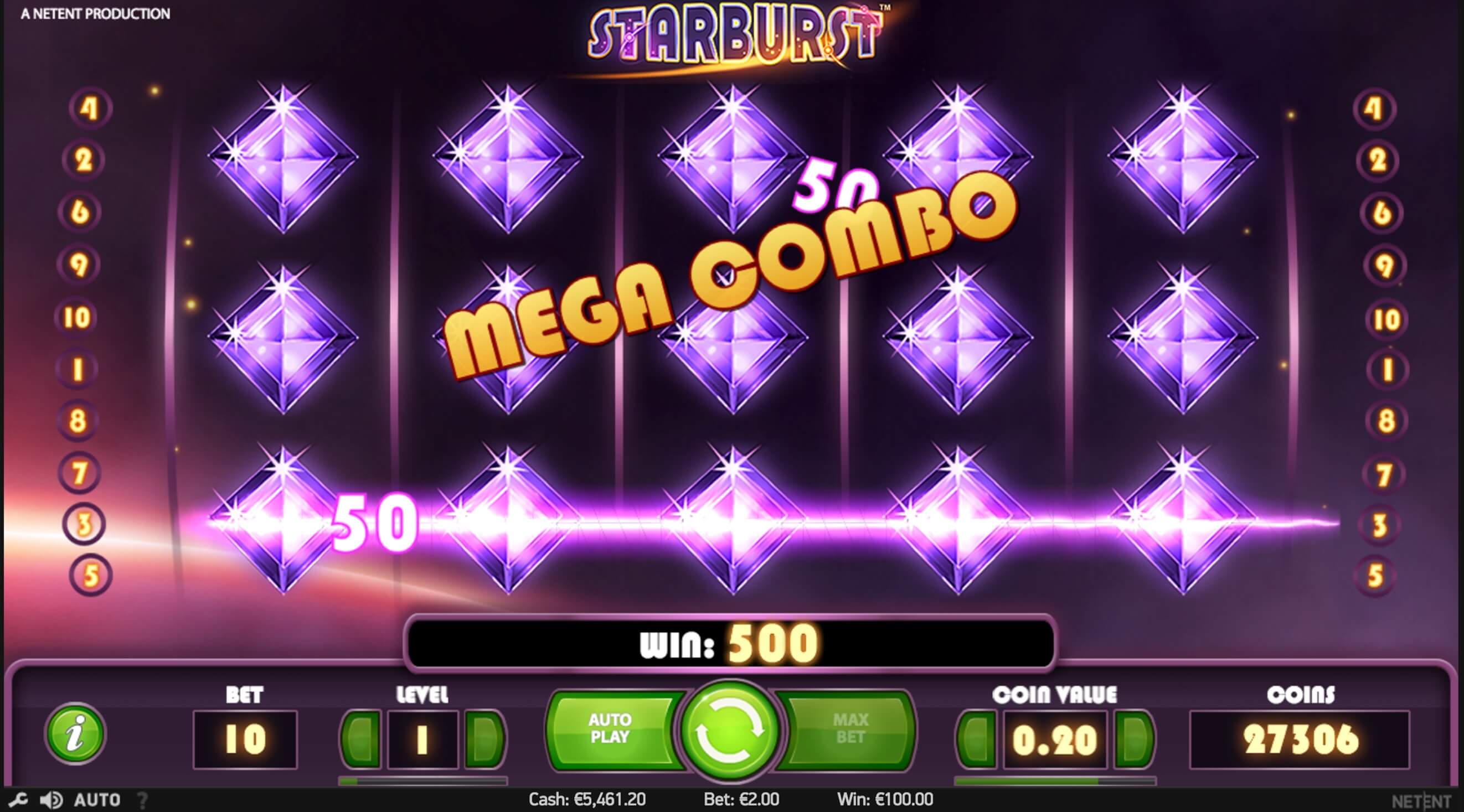 Starburst on Mobile
If you have a mobile device, then you will be pleased to know that you can also pick up a mobile version of the Starburst slot machine, and it plays ridiculously well too! In fact, this is one of the best mobile games that we have ever played. The bright colours of the Starburst slot game make it seem absolutely fantastic! It also runs incredibly well. We also love that the features are brilliant enough to play 'on the go', but not so confusing that you will be unsure as to what is going on (a common problem with many online slot machines out there).
Is Starburst Worth Playing?
If you are looking for a decent slot machine to play, then you are going to love playing the Starburst slot machine! It may not be packed to the brim with the features that most other games out there are, but as we mentioned before, this is to your benefit. It actually just makes it very simple to play. We certainly love the Starburst slot machine, and we think that you are going to love it too!
Play Now at These Approved UK Casino Sites