Cloud Quest Slot Review
This superhero-themed slot machine from Play N' Go is sure to grip you instantly. With five different features, each spin on this machine can offer something completely unique!
How to Play Cloud Quest Slot Machine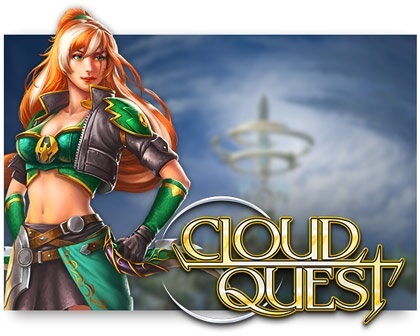 The Cloud Quest slot machine is a 5 reel, 10 payline slot. The minimum bet per spin is 10p and the maximum bet per spin is £100. The theme of this game is superheroes. Well, sort of. They are magic-wielding people.

One of the main characters looks suspiciously like one of the main characters from Final Fantasy IX (a PlayStation game), but we will let that slide. Your job is to defend the city from all sorts of bad stuff. We do love the theme of this game. You can tell that much effort has been put into designing the images.

This isn't one of those slot machines were a company has slapped a few images on something old and called it new. This is a unique slot machine, and it even has features that are tied to the theme. We will discuss those in a short while, however.

For the most part, playing the game is simple. It is very much like every other slot machine out there. Once you boot the game up, enter how much you wish to bet (you will automatically play every single payline) and you should be fine. There are, however, a few quirks which may throw you off a little. That is fine, though. They aren't too confusing, and we are going to cover them in the next section.
Bonus Rounds & In Game Features
The main symbols you want to be on the lookout for in Cloud Quest Slot is the super power symbol. If you get 3 or more of them, a special 'power meter' will appear. The seconds highlighted on this power meter will be dependent on the number of super power symbols you had. If you received 3, then just one section on the meter will be highlighted.
If you received 4, then two sections will be highlighted. This reel will then spin. If the arrow lands on one of the highlighted sections, the game will award you with a respin. A superpower will be applied to this respin. This will be random and can include:
Five of Fortune: all combinations during the re-spin will be multiplied by 5.
Emblem of Endurance: 3 wilds will fall onto the reels. They will remain in place for the respin.
Mark of Multitude: Winning combinations generate wild symbols.
Scatter of Success: all of the symbols on the reels are now scatters.
The game would be great if this was the only feature. There is more, however. On each spin, you will notice that a 'bonus overlay' will appear on the reels. If you get a combination involving all five of the symbols it covers, you will enter the bonus round.
If this happens, you will be given between 5 and 20 free spins on a 3 reel, single line slot machine. You will then be taken through 5 stages where you will be given different challenges for combinations. If you get these combinations, you will defeat the monster on the stage and move up. If you defeat the final stage, you get 100 free spins!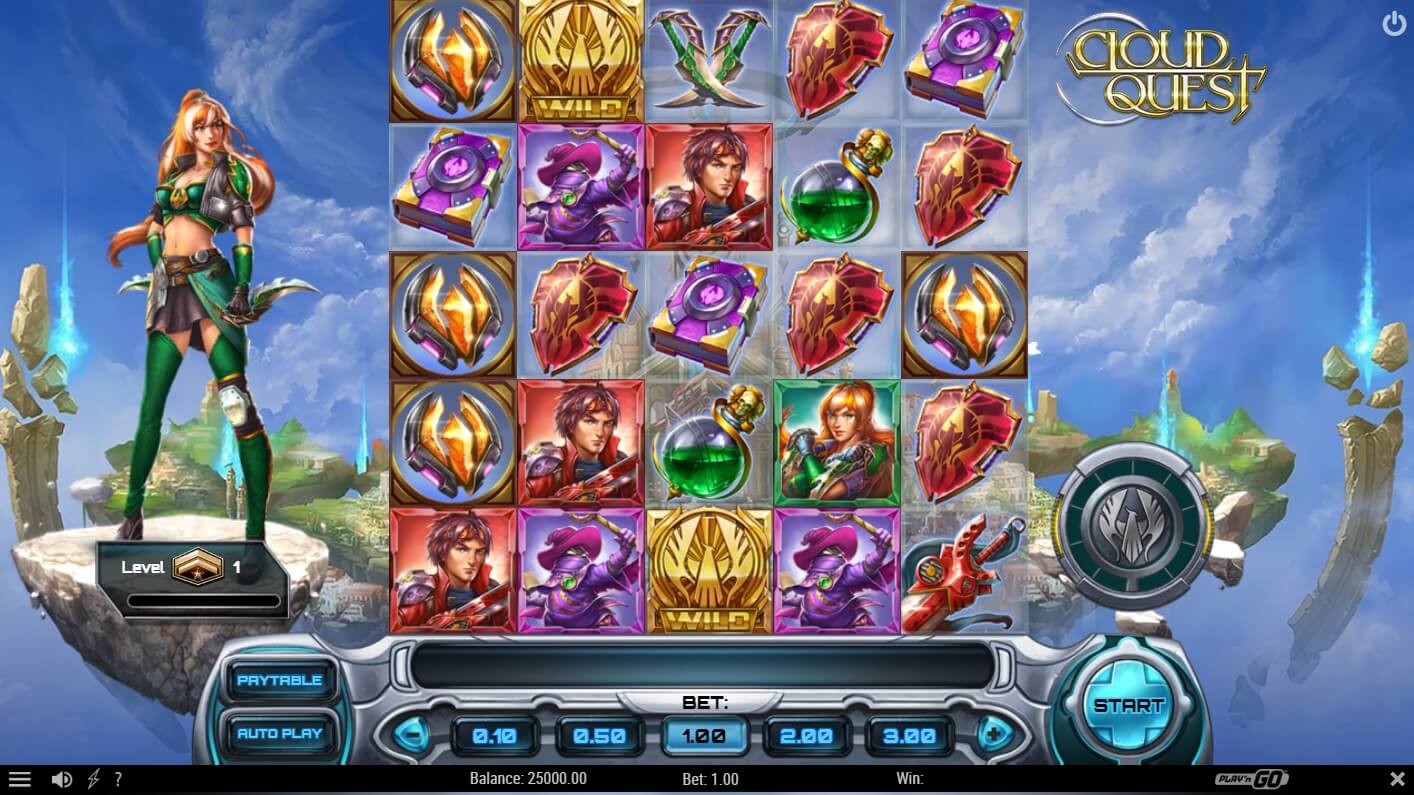 Cloud Quest on Mobile
There is a mobile version of this slot available. We are going to be honest with you here, the theme of this game is something that we never thought would work in a million years on a mobile device. There is just too much going on. However, we were pleasantly surprised at how well the game plays, even on older devices. It is smooth and it looks beautiful. That being said, we really did not expect anything less from Play N' Go. They have not let us down yet!
Is Cloud Quest Slot Worth Playing?
Cloud Quest Slot is not a bland slot machine. That is just as well, really. Bland slot machines are not fun to play at all! This slot machine is a hoot. It is packed to the brim with features, and it is pleasant to look at too! We have no hesitation in recommending this to both newcomers and slot machine connoisseurs. The features are unique, so it would be wise to have a quick through the well-written help guide before your first spin, but you shouldn't have too much trouble understanding them.
Overall, you are going to be diving into a game which offers tons of gameplay and the potential to win big. Of course, the game also likes to throw in a few free spins on the reels from time to time, and that is alright in our books! You can play the Cloud Quest slot machine at most new slot sites which offers Play 'N Go slots, but see our top casino recommendations below, all of which offer the best welcome bonus offers and free spins bonuses for new customers!
Play Now at These Verified UK Casinos